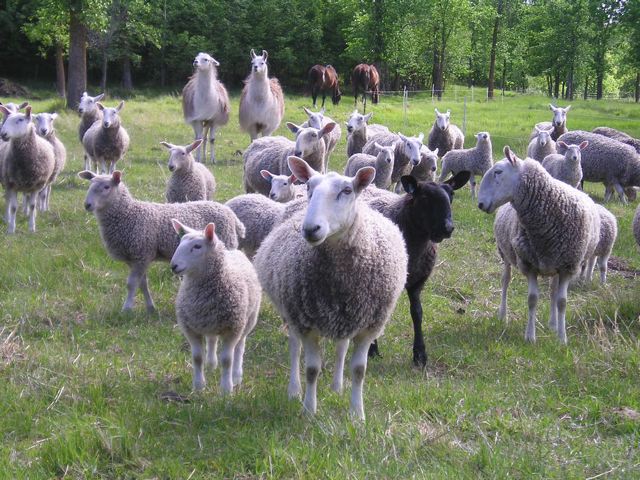 In the fall of 2008, we started our flock with 5 ewe lambs, 2 'seasoned' ewes, and one ram. This flock was purchased from Spring Creek Farm, Minnetrista, MN.

In the fall of 2009, we added 8 more ewe lambs - 5 white and 3 natural colored... All great granddaughters of NZ Studleigh 414/97, who was named Supreme Champion ram at the 1999 Royal Show in Invercargill. These ewes came from SuDan Farm in Canby, OR.
Marsh Creek Crossing ewes have been carefully selected to be good mothers, good milkers, and produce fast growing lambs. Beautiful fleece and conformation to breed standards are a given.